SKLD Integrated Services Limited is pleased to announce the successful redemption of its commercial paper and the repayment to all subscribers of the issuance which marked the debut of the Company in the local Debt Capital Market. The company is grateful to the market for its support and confidence in its financial position.  In the past year, SKLD achieved significant growth and success, highlighted by the expansion of our retail footprint (Skit Store) with the opening of our Surulere store, on Bode Thomas to cater to the teeming population in Lagos Mainland along with a diversification of our offerings to now cater to office and lifestyle categories, bringing in new customer demography. We grew our customer base in the humanitarian aid supply segment by over 50% with a turnover growth of over 70% and drove the expansion of our school uniform supplies business from 18 cities and 380 schools in the previous year to cover 24 cities and 500 schools in 2022.  We expanded our local production capacity and expanded our partnership engagement with foreign suppliers for raw materials whilst furthering our pathway to import substitution by increasing the output of our domestic production team and bolstering our local specialized production infrastructure.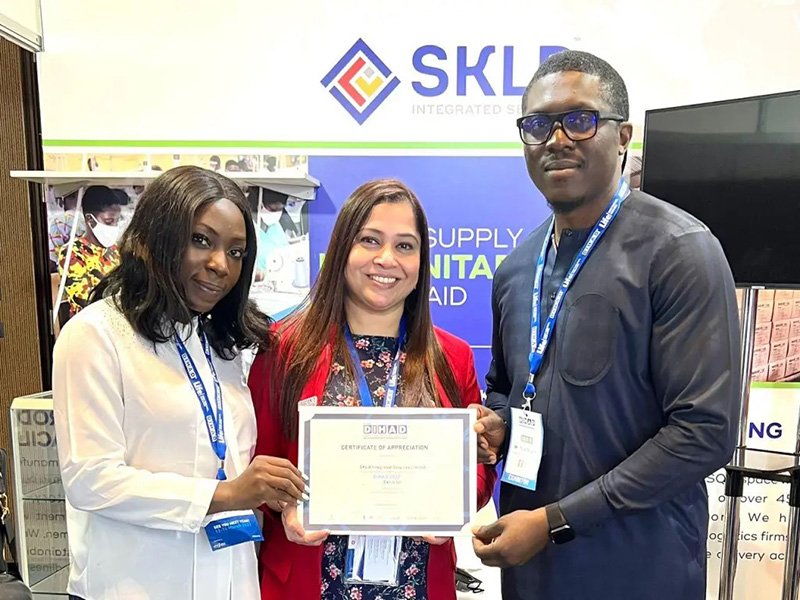 We strengthened our supply chain operations by upgrading our warehousing facility to cater to the exponential growth we are experiencing in our customer base and trading volumes. Our total customer count grew by over 20% in FY 2022. As a result, the company has strong momentum and is well-positioned for continued growth in the future.
Going forward, SKLD intends to pursue further capital-raise opportunities to support its growth strategy. The company is committed to delivering value to its shareholders and other stakeholders and is confident in its ability to continue executing on its business plan.  Speaking on the successful CP redemption, Mrs Temilola Adepetun, Managing Director of SKLD Integrated Services Limited stated, "We are thrilled to have fully redeemed our commercial paper and repaid our subscribers, and we are grateful for the support and confidence of the market. This success is a testament to the strength of our business and our commitment to delivering value to our stakeholders. We look forward to pursuing further growth opportunities and continuing to execute our business plan. SKLD would continue to tap into the domestic capital market and take advantage of market conditions to exponentially grow its business."
The CP program was sponsored by Coronation Merchant Bank Limited and Afrinvest Capital Limited as the Joint-Issuing Houses while Emergence Capital Partners Limited acted as advisors to the issuer on the transaction.